Working on getting a bunch of new kites in from Karl Longbottom.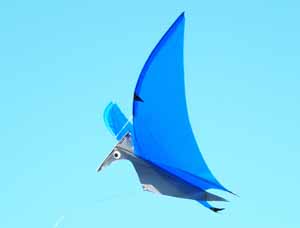 His new Pterodactyl is good for UL days and medium winds days.  
This kite is lots of fun to actively fly (but then again so is his "
Pants
")

These historic critters are climbing into the bag of a lot of the sport kite fliers over in the UK!  
Will one crawl into yours?


picture swiped from Karl's website...what can I say it is a good pic!